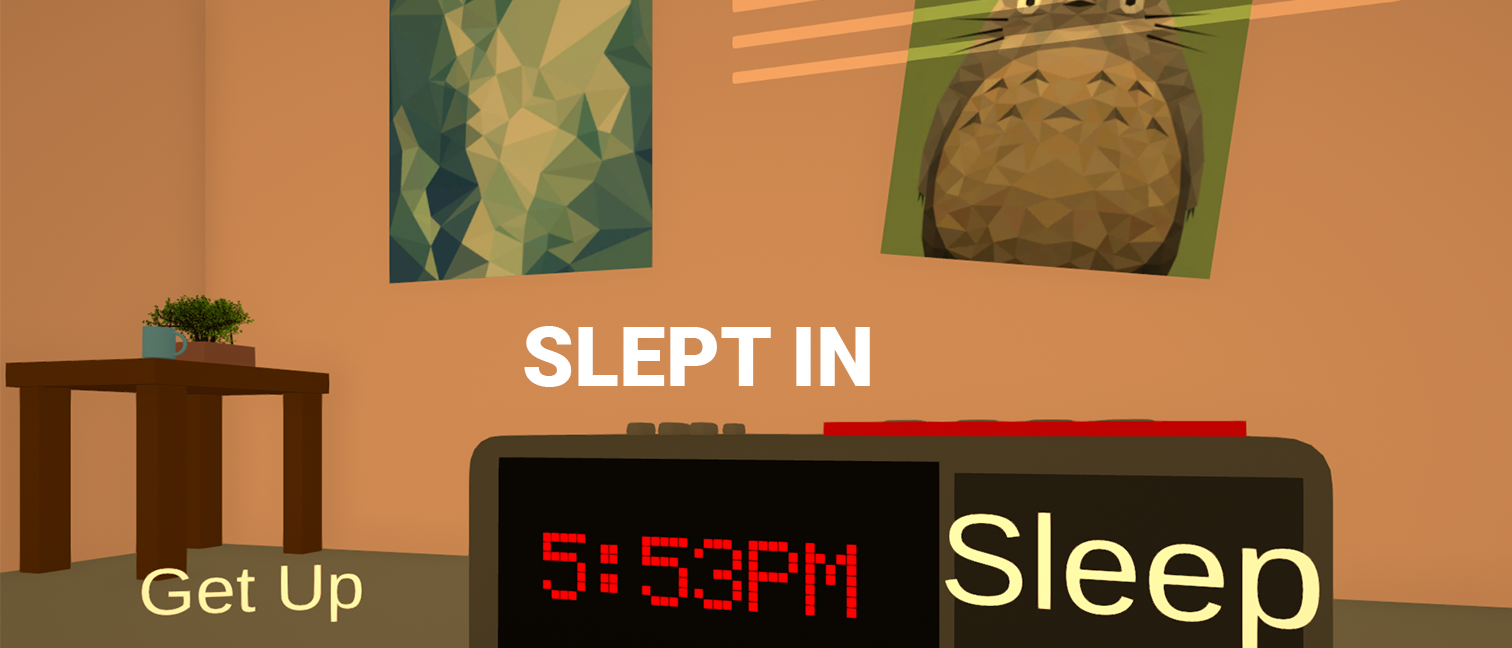 Slept In
This was week 3 of the game a week semester and the theme this week was Melbourne.
I'am not from Melbourne so I made a game based on how I moved down to Melbourne to study at University and with that the early morning classes.

Playing the game is either to get up or sleep in while sometimes checking your phone with the up and down arrows.


Install instructions
Installing and running the exe should work.